Meet the team that launched the "U.S. History in a Global Context" resource for educators.  If you would like to contribute to the project, contact Craig Perrier at craigperrier19@gmail.com to discuss possibilities.
We look forward to hearing from you.
Craig Perrier – Project Lead
Craig is the High School Social Studies Specialist for Fairfax County Public Schools in Fairfax, VA as well as an online adjunct professor of history at Northeastern University, Ashford University, and SNHU.  Previously, he taught  at American Schools in Brazil for six years and for six years in public schools in Massachusetts. After leaving the classroom, Craig was the Coordinator for Curriculum and Instruction for Social Studies and History at Virtual High School and then the PK-12 Social Studies Coordinator for the Department of Defense Dependent Schools.  He has consulted on global education for World Savvy, IREX, IIE, iEARN, The Global Campaign for Education, and the U.S. Department of State: Office of the Historian. In addition, Craig has a M.A. in Global History from Northeastern University and maintains a blog "The Global, History Educator."  www.cperrier.edublogs.org  Twitter: @CraigPerrier
Greg Adler – Contributing Scholar
Greg Adler had brief careers in investment banking and the computer industry before finding a calling in education.  His former students even claim he once said, "I look forward to Mondays."   After a successful career in the classroom, Greg has more recently become involved in teacher mentoring, curriculum development and international exchange programs.   He is currently on leave from the Eastside Union High School District to pursue several global education projects.  
 His education background includes degrees in Finance from San Diego State University and International Relations from The George Washington University.
Gregg Brazinsky – Contributing Scholar
Gregg Brazinsky is an Associate Professor of History and International Affairs at the George Washington University.  His first book Nation Building in South Korea: Koreans, Americans and the Making of a Democracy appeared in 2007 from the University of North Carolina Press.  He is currently working on a project on Sino-American Competition in the Third World during the Cold War.  
His works have appeared in Diplomatic History, Asian Perspective, the Chicago Tribune and numerous other journals.  He has also appeared as a commentator on C-Span, Fox 5 News and CCTV. http://elliott.gwu.edu/brazinsky
Joseph Golowka – Contributing Scholar
Joseph R. Golowka recently completed his PhD at Binghamton University.  Trained by Thomas Dublin, he specializes in U.S. history with a minor field in global history.  Golowka had a teaching assistantship at Binghamton for five years.  
His undergraduate degree is from Northern Illinois University.  https://www.linkedin.com/in/josephrgolowka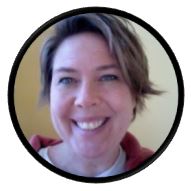 Jennifer Manise – Project Advisor
Jennifer Manise is the Executive Director of the Longview Foundation for World Affairs and International Understanding. Since it was founded in 1966, the Longview Foundation has been seeking to build a more peaceful, just, & sustainable world by equipping youth with a global perspective and understanding of political, social, and environmental issues worldwide.Prior to joining the Longview Foundation, Ms. Manise worked at the Council of Chief State School Officers.  
Ms. Manise resides in Vienna, Virginia, with her husband and two amazing daughters.
Eric Pullin – Contributing Scholar
Eric D. Pullin, Associate Professor of History and Asian Studies at Carthage College, specializes in teaching the history of India and the United States. Pullin received his Ph.D. in History from the University of Wisconsin-Madison in 2009. Pullin's recent publications include "The CIA and the Congress for Cultural Freedom: Covert Operations and Cultural Affairs," Intelligence History Now and Then, edited by Christopher Moran and Christopher J. Murphy (2013); "Money Does Not Make Any Difference to the Opinions That We Hold: India, the CIA, and the Congress for Cultural Freedom, 1951-1958,Intelligence and National Security (2011); "Noise and Flutter: U.S. Propaganda in India during World War II," Diplomatic History (April 2010); "The Indian Civil Conflict, 1946-1949," A Guide to Civil Wars of the World, edited by Uk Heo and Karl De Rouen, Jr. (2007). Pullin is currently completing his first book, "Noise and Flutter": India, the Soviet Union, the United States and the Ideological Cold War, 1942-1964.
John Struck – Lesson Contributor
John Struck has taught high school for 33 years, 30 of those years teaching advanced placement U.S. history; and has been working at the Thomas Jefferson High School for Science and Technology in Fairfax County, VA for 23 years. Mr. Struck has been leading day-long workshops across the Southern Region since 2002 and has led 40 week-long summer institute workshops over the past eleven years in the Southern and Midwest Regions. Along with teaching and leading workshops, Mr. Struck has been a reader for the AP US history exam since 1999 and now serves as a table leader where he piloted a field test for the redesigned exam format, also piloted an essay for the 2017 redesign for long essay questions, and has written US history curriculum on the local, state, and national levels. Mr. Struck is a member of the Society of Historians of the Early American Republic and the Calvin Coolidge Memorial Foundation. In 2014 Mr. Struck was named Gilder-Lehrman U.S. history Teacher of the Year for the state of Virginia and also recognized in 2015 by the University of Chicago as an "Outstanding Educator."