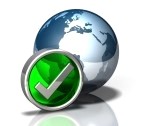 This list  provides a variety of resources that will support your content knowledge, explain theory and practice, inspire discussion, and guide your instructional practices  concerning Globalizing U.S. History.  The page is structured chronologically and will be updated  periodically.
Please note that a global approach to U.S. history is not a new approach. However, with the advent of a globalized world, scholarship and resources on the perspective have exploded since the start of the 21st century.  Enjoy!
A = Article       B= Book     P = Podcast   V = Video
Type
Year
Resource Information
A
1929
James Harvey Robinson, AHA President, speech at the American Historical Association Annual Meeting
A

A

A

1977

1994

1997

Walter Huggins, American History in Comparative Perspective

Martha Nussbaum, "Patriotism and Cosmopolitanism" 

Kwame Anthony Appiah, "Cosmopolitan Patriots"

A
1979
Laurence Veysey,  The Autonomy of American History Reconsidered
A
1999
David Thelen, The Nation and Beyond: Transnational Perspectives on United States History
A
2000
Thomas Bender et al,  The La Pietra Report
B
2000
David Russo, American History from a Global Perspective
B
2000
Daniel Rodgers, Atlantic Crossings: Social Politics in a Progressive Era
B
2002
Owens et al, Riches for All: The California Gold Rush and the World
A
2005
Various Authors, OAH-AP Collaboration: America on the World Stage
B
2005
Gould and Onuf, Empire and Nation: The American Revolution in the Atlantic World
A
2006
American Historical Review (AHR) Conversation: On Transnational History 
V
2006
London School of Economics – The Global Cold War by Odd Arne Westad
A
2006
Carl Guarneri, Globalizing the United States History Survey: Approaches and Issues A Comment
B
2006
Thomas Bender, A Nation Among Nations
V
2006
CSPAN, Book Discussion  – Thomas Bender's A Nation Among Nations
B
2006
Lindaman and Ward, History Lessons: How Textbooks from Around the World Portray U.S. History
B
2007
Carl Guarneri, America in the World: US History in a Global Context
B
2007
Charles Maier, Among Empires: American Ascendancy and its Predecessors
B
2007
Jeremi Suri, The Global Revolutions of 1968
B
2007
Odd Arne Westad, The Global Cold War: Third World Interventions and the Making of Our Times
B
2007
Ian Tyrrell, Transnational Nation: US History in Global Perspective Since 1789
A
2008
Longview Foundation, Teacher Preparation for the Global Age: The Imperative for Change
B
2008
David Armitage, The Declaration of Independence: A Global History
A
2009
Ian Tyrrell, Reflections on the Transnational Turn in United States History: Theory and Practice
A
2009
Marcus Graser, World History in a Nation-State: The Transnational Disposition in Historical Writing in the United States
B
2009
Carl Guarneri, Teaching American History in a Global Context
P
2010
Journal of American History, Teaching US History Abroad
A
2010
Wolf Schafer, Reconfiguring Areas Studies for the Global Age
B
2011
Asia Society, Educating for Global Competence
A
2012
Andrew Kuech, A Survey of World History Studies: Theory, Methodology and Networks
A
2012
NAFSA, Preparing Globally Competent Teachers
B
2012
Peskin and Wehrle, America and the World: Culture Commerce Conflict
P
2013
Back Story, City Upon a Hill: A History of American Exceptionalism
V
2013
Woodrow Wilson Center – Is American History Exceptional? A Global Perspective
A
2014
Asia Society, History and Social Studies are Global Competencies
V
2014
Society of Cincinnati – An Empire Divided: American Revolution and the British Caribbean (2 options below)
A
2014
Kenneth Pomeranz, 128th AHA Presidential Address
B
2014
Don Doyle, The Cause of All Nations: An International History of the American Civil War
V
2015
CSPAN – Global Perspectives on the American Civil War
A
2015
Deconstructing 'Uncle Tom' Abroad: The Case of an American President by Ana Stevenson
P
2015
From Historically Thinking  3 podcasts on History, Historical Thinking, and Global Citizenship

a)     Episode 26 – Peter Sterns on World History

b)     Episode 27 – Alexander Solzhenitsyn and Historical Thinking

B
2016
Human and Citizens Rights in a Globalized World (2016) by Magdalena Gawin Barbara, Markiewicz Agnieszka, and Nogal Rafał Wonicki
 A
 2016
 "Placing the American Revolution in a Global Perspective" by Steven Pincus.
 V
 2016
 Dr. Maria Montoya introducing the new textbook, Global Americans.
     A                         2019                          "The New Americanism: Why a Nation needs a National Story"
     A                         2019                           Book Review – "How to Hide an Empire"
P                         2019                           Throughline: NPR Podcast (Various topics typically from a global context)